Eat, drink and spend the night
Our restaurants and hotels invite you to stay a little longer in our beautiful Village. Spice up your everyday with a tasting tour at the brewery, a six course menu or luxurious night at our new hotel.
Hotel and other accommodation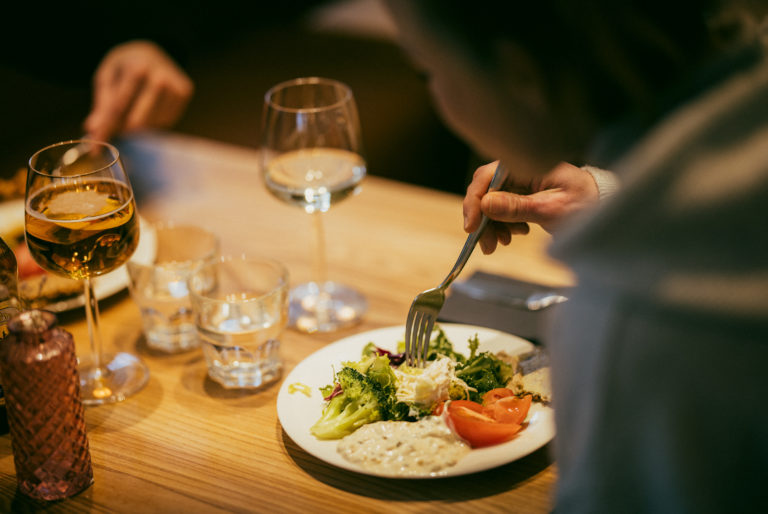 Eat slow Drink local
We want our food and drink to be local, pure and tasty. Our restaurants buy the raw material from local producers with seasonal ingredients and serve beverages that are made close to Fiskars river.
This is why we hope, that when you eat in the Village, do it in good company and without hurrying.
Restaurants, cafes and bars
Summer cafes

Ask us about catering! Fiskars restaurants offer catering servises to weddings, events and meetings.
Most common questions
Can I find vegan alternatives in the Village?
Yes you can! Most restaurants and cafes have vegan alternatives on their menus. If you can't find them, please ask the personnel and they will arrange it.
Something tasty and affordable for the kids?
Our smallest visitors also need to have their stomach filled. Our cafes and restaurants have plenty of options for kids. Maybe your kids find a new favorite dish during your visit!
How about allergies?
On the menus you'll find lactose free and gluten free options. Other allergies are also no problem, just let us know when ordering. If you are uncertain or have many restrictions, please contact us in advance and we'll have something suitable ready for you!
Is food your passion? Check out what we have in store or you