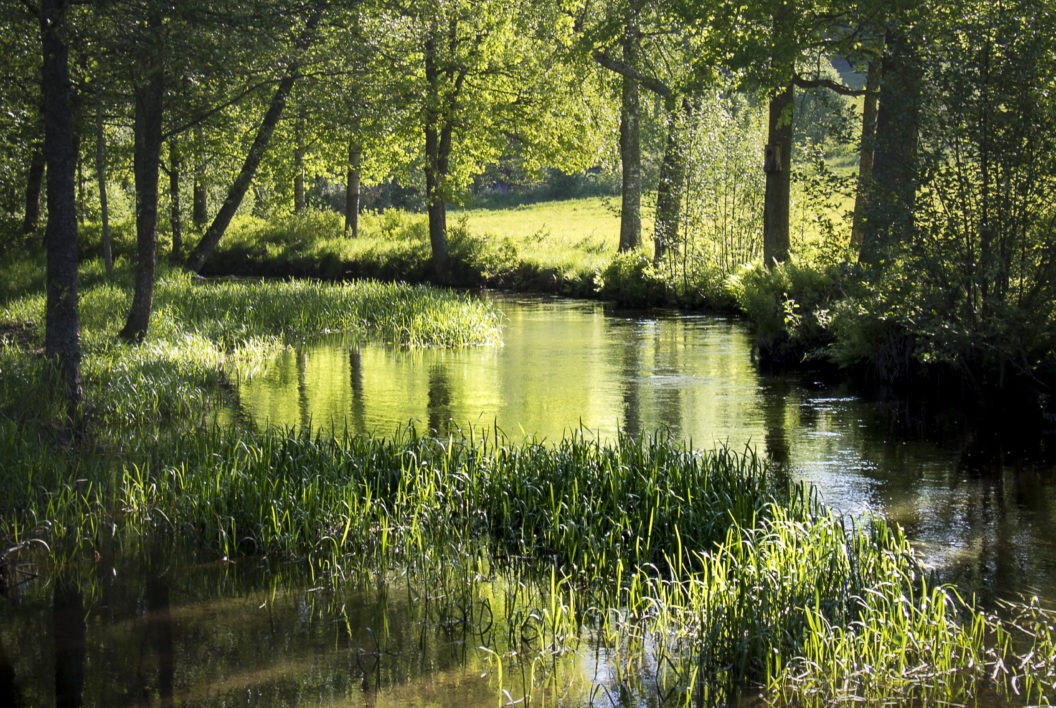 Nature in and around Fiskars Village
Fiskars is much more than a village. The area is unique not only in its history but also its nature. The verdant riverside is very Central European in its landscape, and the area's trails are easy to explore on foot or on the saddle of a mountain bike. You can spot several species that are rare at these latitudes, and there is even an oak tree that is as old as the Village itself.
In the 17th century, when Fiskars iron works was founded, one could sail all the way to the village, even with large ships. This was one of the reasons, together with large forest areas why the iron works was originally founded here, where it still is today. From those times the sea level has sunk two meters and nowadays Fiskars river leading to Borgby -lake and further out to the ocean is a nice route to paddle. During fall sea trout will make its way up the river to spawn.
The village is surrounded by steep and verdant slopes. Through the village runs Fiskars river. You can easily study the different tree species by walking the 2km long Tree Species Path that starts in close to the old Mill.  
It is easy to notice the presence of water when visiting Fiskars Village. Besides the river, Fiskars is surrounded by several lakes; Määrjärvi, Orijärvi, Seljänalainen and Degersjö. The water in the lakes is clear and refreshing, some say it is so pure you could drink it. Also the fauna in the area and surrounding nature is rich. Deer, elk, capercallie, black grouse and flying squirrels can be stumbled upon when trekking the forests. Even lynx and wolves have been spotted in the area. Evens smaller creatures and bats, dragonfly and an exceptionally large number of butterfly species live here.
About one tenth of the nature areas are preserved the rest is forestry area. There are marked routes that have been turned in to nature paths for the visitor to enjoy. The two kilometer Tree Species path or four kilometer Rissla Forest path are a good way to get to know both flora an fauna of the area. Studies show that spending time in the forest reliefs muscle tension, lowers blood pressure and your pulse, so why not take a miniature healing session, just a short walk away from the center of the village? if you want to add an educational point of view to your outing, we recommend taking a guide with you. Contact us for more information!