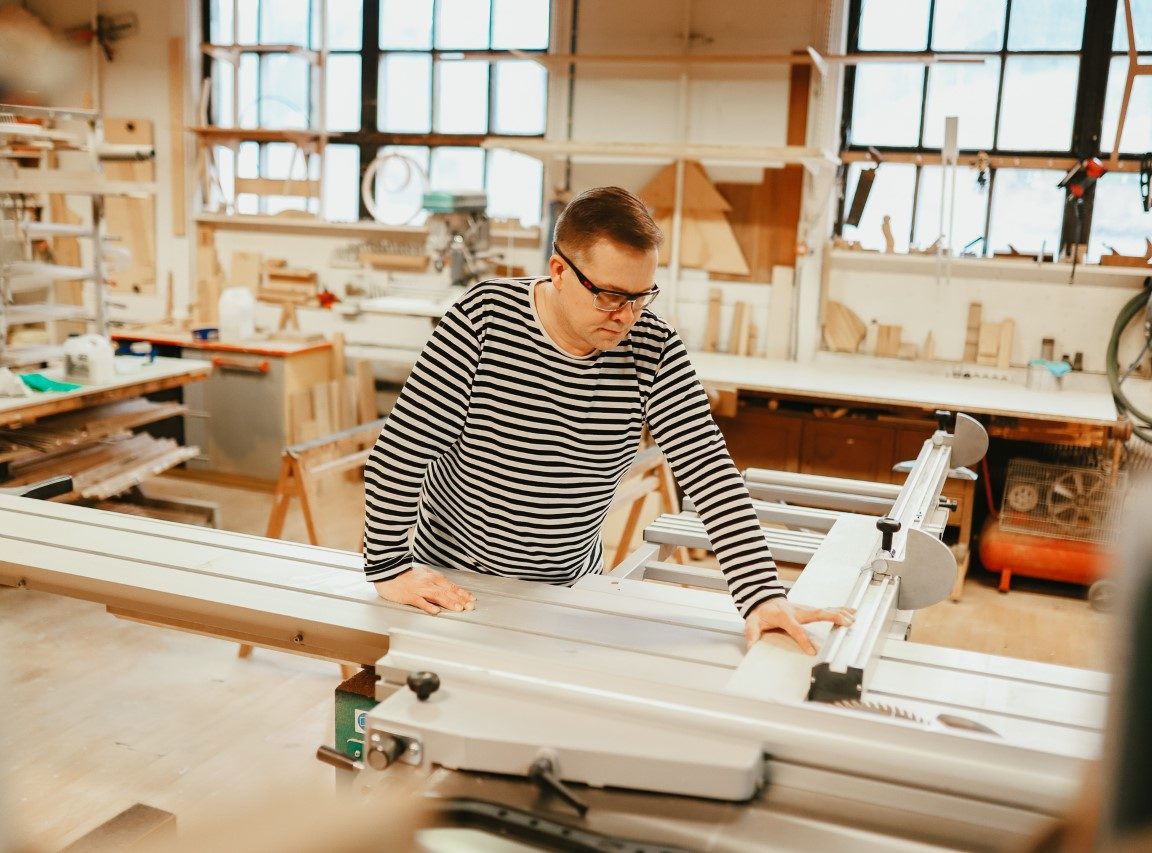 Cabinet maker Koivusipilä
Groups can book a visit to a genuine wood workshop where cabinet maker Petri Koivusipilä presents his work and company.
Cabinet maker Petri Koivusipiläs workshop is situated in the old plough factory. They design and manufacture aesthetically and ecologically sustainable wooden furniture.
FOR GROUPS
groups can book a visit to learn more about the work of a cabinet maker, materials, tools and the company. You'll get to see the process from raw material to finished product.
Bookable all year around Mon-Fri between 8am and 6pm. Worksops is only open for groups that have booked.
Language: Finnish
Group size: 2-30 persons
Price: 120 €/group
Read more about the company: www.hienopuuseppa.fi
only for groups that have booked